Boy, the Florida life sure is tough. How are we supposed to decide whether we want to hit the green or the blue? I'm talking about playing golf or going boating, of course. Why not make the most of Florida and do both? Check out this list of Florida golf courses located near marinas so you can make your next tee time by sea. 
Ocean Links Course, Amelia Island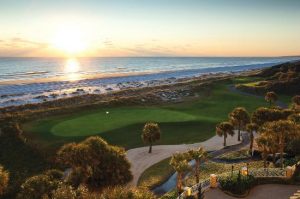 Located on the beautiful Amelia Island, the Ocean Links Course covers six miles of oceanfront fairway. Dock at the Fernandina Harbor Marina then catch a short ride to the links. Bring the whole family along for the boat ride. When it's time to hit your 18, anyone who didn't come to play can check out the local beaches, shopping and area attractions. 
The Glades, Moore Haven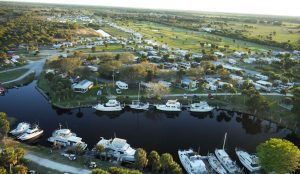 The Glades Resort boasts a 9-hole championship golf course and a fresh water marina situated on the scenic Caloosahatchee River. Boaters can even cut their golf short and cast a line from the marina's fishing pier into water full of fish, including large-mouth bass. The resort also features multiple restaurants popular with the locals, and area attractions for the whole family like baseball games at JetBlue Park. 
Queen's Harbor, Jacksonville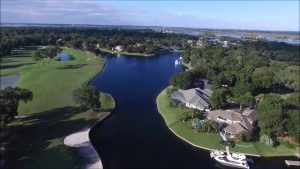 With a 76-slip Marina and an 18-hole championship golf course, there is plenty of room for fun at Queen's Harbor Country Club. Located off the Intercoastal Waterway just minutes from Atlantic and Neptune Beach in Jacksonville, Fl, there's no shortage of excitement for the golfers and non-golfers on board.  
Bishop's Gate, Howey In Hills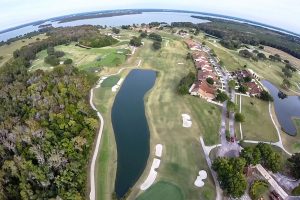 This Central Florida course offers a challenge for all skill levels. Arrive in style on Lake Harris and dock at the club's marina. Those who didn't come to swing the irons can hang out on the water or check out the local attractions, as Bishop's Gates Golf and Lakeside Community is only half an hour away from Orlando. 
The Landings, Fort Myers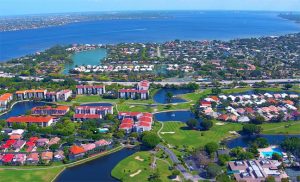 Southwest Florida is home to some of the best golfing and boating in the entire country. The Landings provides a fantastic venue to do both. With an 18-hole executive course, 18 fishable lakes, and a riverfront harbor and marina, the list of Florida fun is endless at this Ft. Myers club. Any family and friends can tag along for the boat ride and spoil themselves with the classic cuisine and luxury shopping South Florida presents when the players tee off. 
I guess the Florida life isn't so tough after all. Sometimes we don't have to choose between our favorite pastimes. Next time you're torn on how to spend your weekend, reference this list for a few great spots to make the most of the Sunshine State. Have you ever boated to your favorite course? Did I leave out any great spots? I'd love to hear about your experience!