I am the biggest advocate for safe boating. One way to safe while boating is to protect your eyes and vision from the sun. Sunglasses are a vital component when it comes to protecting the eyes from damaging UV rays. Wearing sunglasses can improve visibility, filter out the glare, and reduce the light intensity. Damaging UV rays can be worse on the water, which is why polarized sunglasses are better for boating.
Polarized sunglasses block the intensity of the light, so objects retain their definition and visual detail. This effect combined with tinted lenses makes it much easier to see and identify things both on and below the water. To filter out intense glare and prevent squinting, sunglasses for boating should be polarized.
Sunglasses should always be worn on the boat, whether it is sunny or overcast. Even on overcast days, the high-intensity light causes a glare that can be harsh and overwhelming on your eyes. It has the potential to blind you and mask what's behind it. While squinting blocks out some of the light, it does not block the glare. Ordinary sunglasses can reduce the total amount of light reaching your eyes, but like squinting, they don't eliminate the glare. Polarized lenses filter out the glare by blocking all polarized light waves.
25% of your entire body's energy is directly related to the eyes.
It's important to keep your kids' eyes safe too by making sure they are wearing polarized sunglasses as well.
While there are many factors to consider, like the lens shape, size, style, color, and material, polarized lenses are very important when it comes to being on the water and boating.
Some of the best brands for polarized sunglasses for boaters are:
Ocean Waves Sunglasses is one of Freedom Boat Club's loyal partners. As a partner, Freedom members receive a discount on a pair!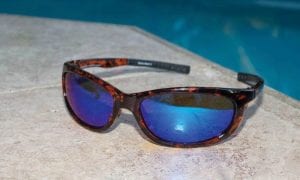 "Every pair of Ocean Waves Sunglasses is handcrafted since 1979 right here in our home town of Atlantic Beach, Florida.  It's always been our goal to be the World's Best Sunglasses, we have amazing lenses (just ask our clients) and we also want your Sunglasses to fit like a …. well… like a pair of excellent Sunglasses should! Our sunglasses are polarized to cut glare and are available in a range of tints while providing you with 100% UVA and UVB protection to 420NM.
Check out their website to get your next pair! https://www.oceanwaves.com/
Trizily also offers this helpful blog for finding the prefect pair for you.
Other brands include:
Maui Jim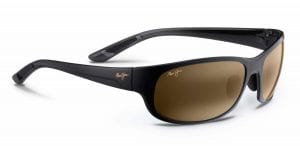 Costa Del Mar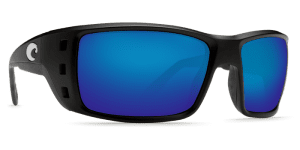 Ray-Ban